Volclay Voltex SWR
Features
Description
Performance
Case Studies
Downloads
Features
Key Features
VOLTEX SWR (Salt Water Resistant) combines the proven waterproofing capabilities of Voltex with a high-strength HDPE liner and saltwater resistant bentonite.
VOLCLAY SWR is the only BRANZ appraised bentonite membrane for use in saltwater.
Protection from Water Ingress:
Can self-seal small cracks while forming watertight laps at the seams.
Provides a strong mechanical bond to poured concrete.
Proven effective in structures under continuous or intermittent hydrostatic pressure—up to 70m
VOLTEX SWR is designed for projects that require additional chemical resistance, extremely low water vapor and gas permeability.
Fast and Easy:
Overlapping seams with mechanical fasteners eliminates installation variables in the field.
It's durable composite construction eliminates the need for a mud slab.
Versatility:
Can be installed in virtually any weather condition, including freezing temperatures and damp conditions.
Can be installed on green concrete without primers or adhesives.
Proven effective in both vertical and horizontal applications—i.e., backfilled and property-line walls.
Perfect for shotcrete applications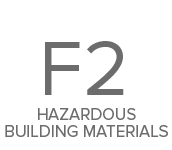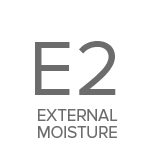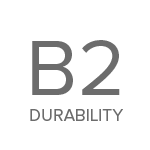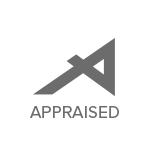 VOLTEX SWR (Salt Water Resistant) combines the proven waterproofing capabilities of Voltex with a high-strength HDPE Liner and salt water resistant bentonite (up to 10,000 μS/cm-1). VOLTEX SWR is designed for projects that require additional chemical resistance, extremely low water vapor, gas permeability and high salinity.
The durable construction of VOLCLAY SWR lends itself perfectly to shotcrete installation.
Applications
VOLTEX SWR is designed for below-ground vertical and horizontal structural foundation surfaces. Typical applications include back filled concrete walls, shotcrete walls, earth covered roofs, structural slabs, tunnels and property line construction.
Resistance to puncturing:
The Voltex SWR composite is comprised of two high strength geo-textiles making it suitable for projects that require more durability or additional chemical resistance. Its composite construction resists damage from tradesman installing reinforcing steel over it and inclement weather. The dropping of heavy articles will normally have no damaging effect on the membrane. Any accidental cuts will self heal when the membrane is hydrated following correct installation.
B2 Durability: Performance B2.3.1 (a) not less than 50 years.
E2 External moisture: Performance E2.3.3.
F2 hazardous building materials: Performance F2.3.1. The Volclay® Waterproofing System meets this requirement and will not present a health hazard to people.
TThe Volclay® Waterproofing System is an approved Alternative Solution in terms of New Zealand Building Code compliance.
With the durability of the needle punched composite and the ability to self-heal, Voltex offers major construction advantages over adhered sheet membrane and fluid applied waterproofing.
Roll size & packaging:
Volclay Voltex SWR is supplied in 66.6m² (Super Sixty) rolls.
Limitations:
Specialist advice should be sought where the groundwater conductivity exceeds 2,500 μS/cm-1, the gelling of sodium bentonite is adversely affected by the presence of electrolytes (particularly divalent ions). Calcium bentonite may be formed in hard waters and has inferior gelling properties. Therefore if there are any concerns regarding ground water contamination (hardness or salinity), Allco Waterproofing Solutions Ltd offer conductivity tests on soil water, and from these tests make a recommendation on the appropriate system specification. The membrane is not affected by organic contaminants.
Voltex® SWR membrane may provide a solution for conductivity up to a maximum of 10,000 μS/cm-1 (1,000 mS m-1), but use should be subject to verification by Volclay.
VOLTEX SWR should only be installed after substrate preparation has been properly completed and is suitable to receive the waterproofing system. Concrete work should use conventional cast-in-place forms that produce a smooth surface. Do not use stay-in-place concrete forming; use removeable forming products only.
VOLTEX SWR is designed for below-grade waterproofing applications where the product is properly confined.
VOLTEX SWR products should not be installed in standing water or over ice. If ground water contains strong acids, alkalies, or is of a conductivity of 2,500 μmhos/cm or greater, water samples should be submitted to the manufacturer for compatibility testing.
VOLTEX SWR is not designed to waterproof expansion joints.
Do not use VOLTEX SWR on masonry block foundation walls.
Westpac Charter House
The building of the three level basements required excavation down to 11 metres below street level and eight metres below sea level. The site is on reclaimed land. Ground contamination from its former use as a petrol station was mitigated with the introduction of sediment control and filter pumping systems...
ASB Building - North Wharf
In the ASB project, Casali features across the roof expanse of buildings 22 and 23, including in roof gutters on external balconies and beneath timber decking. It is used in the landscaped area and external plant area and under parapets.