Casali Dermabit Extra APAO
Features
Description
Performance
Projects
Downloads
Features
Key Features
Thermal operating range of -25°C/+150°C
Suitable for use in all NZBC Climate Zones
Approved for use as a waterproofing system under trafficable surfaces.
High elasticity
Excellent resistance to atmospheric ageing (excellent resistance to UV rays)
Excellent joint seal and adhesion to any type of approved substrate
High resistance to mechanical and thermal stress
Used for more than 40 years in more than thirty countries
Compatible with EFVM testing.
BRANZ Appraisal No. 647 (2017)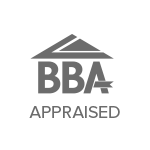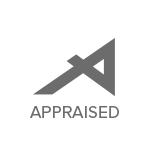 High-performance torch-on waterproofing membrane for multi-layer applications, with or without insulation.
The Allco Casali -Dermabit Extra APAO (Amorphous polyalphaolefin) membrane system is a high-performance torchon waterproofing membrane for two-layer applications and an ideal choice for a wide range of waterproofing applications for residential and commercial roofing. Approved for use as a waterproofing system under trafficable surfaces. It is suitable for use in all NZBC Climate Zones.
The compound used in Dermabit® membranes contains distilled bitumen and the latest generation of technopolymers (APAO) that ensure excellent properties of flexibility, elasticity and adherence as well as making Dermabit extremely resistant to ageing.
Thanks to the use of reinforcement with a high mass per unit area and continuous non-woven polyester stabilised by means of glass strands, Dermabit Extra guarantees outstanding mechanical performance and dimensional stability (±0.2/0.3%)
Casali Dermabit Extra is specially designed for large surfaces subject to high thermal stress due to direct sunlight or high-temperature build up.
The top is finished in silica sand, natural or black slate chips disseminated uniformly and firmly anchored; there is a smooth bottom finish in torched off polyethylene sheets.
Product Pluses: Guaranteed by more than 25 years in the field, certified solutions, versatile and reliable at any latitude, extensive thermal operating range (-25°C to +150°C), fast and easy to apply, excellent resistance to UV and ageing.
Laboratory Tested and Appraised by:
| | | | | |
| --- | --- | --- | --- | --- |
| Lab Test | Standard | u.m. | Dermabit
Extra 30160 (Base) | Dermabit
Extra 43170 |
| Thickness | EN 1849-1 | mm | 3 | 4 |
| Mass per unit area | EN 1849-1 | kg/m² | 3 | 5.2 |
| Ultimate tensile strength | | | | |
| – Resistance at break – Longitudinal | EN 12311-1 | N/5cm | 700 | 850 |
| – Resistance at break – Transversal | EN 12311-1 | N/5cm | 600 | 650 |
| – Elongation at break – Longitudinal | EN 12311-1 | % | 40 | 40 |
| – Elongation at break – Transversal | EN 12311-1 | % | 40 | 40 |
| Tearing Resistance | | | | |
| – Resistance at break – Longitudinal | EN 12310-1 | N | 150 | 170 |
| – Resistance at break – Transversal | EN 12310-1 | N | 150 | 170 |
| Flexibility at low temperatures | EN 1109 | °C | -25 | -20 |
| Creeping at heat | EN 1110 | °C | +150 | +150 |
| Thermal ageing in air | EN 1296 | ∆ t°C | 5 | 5 |
| Reaction to fire | EN 13501-1 | BS 476 | F.AC Rating | F.AA Rating |